October 20, 2021 | Kevin Gates
Ransomware Attacks Are on the Rise - Is Your Business Ready?
In recent years, ransomware attacks have increased exponentially, and the remote work policy of COVID-19 will only promote the success of attacks by bad actors. If your company is not currently committed to strengthening cyber-security controls - it is the best time to start now, especially if you are dealing with sensitive technologies. Before going into the depth of how to protect your organization from ransomware attacks- let's get a basic knowledge of ransomware.
Ransomware is a type of virus that infects your computer and holds your data hostage. When ransomware takes possession of your computer or device, it locks you out of it or encrypts your files. Most often, cybercriminals trick you into installing an application that appears to be legal in order to install ransomware on your devices. But what you're really downloading is a piece of software that will take control of your data and prevent you from accessing it. Almost every ransomware criminal will leave a ransom note detailing their demands.
Ransomware attacks can have serious implications, but there are methods your company can implement to reduce the risk and prepare your business regarding - how to defend itself from ransomware attacks.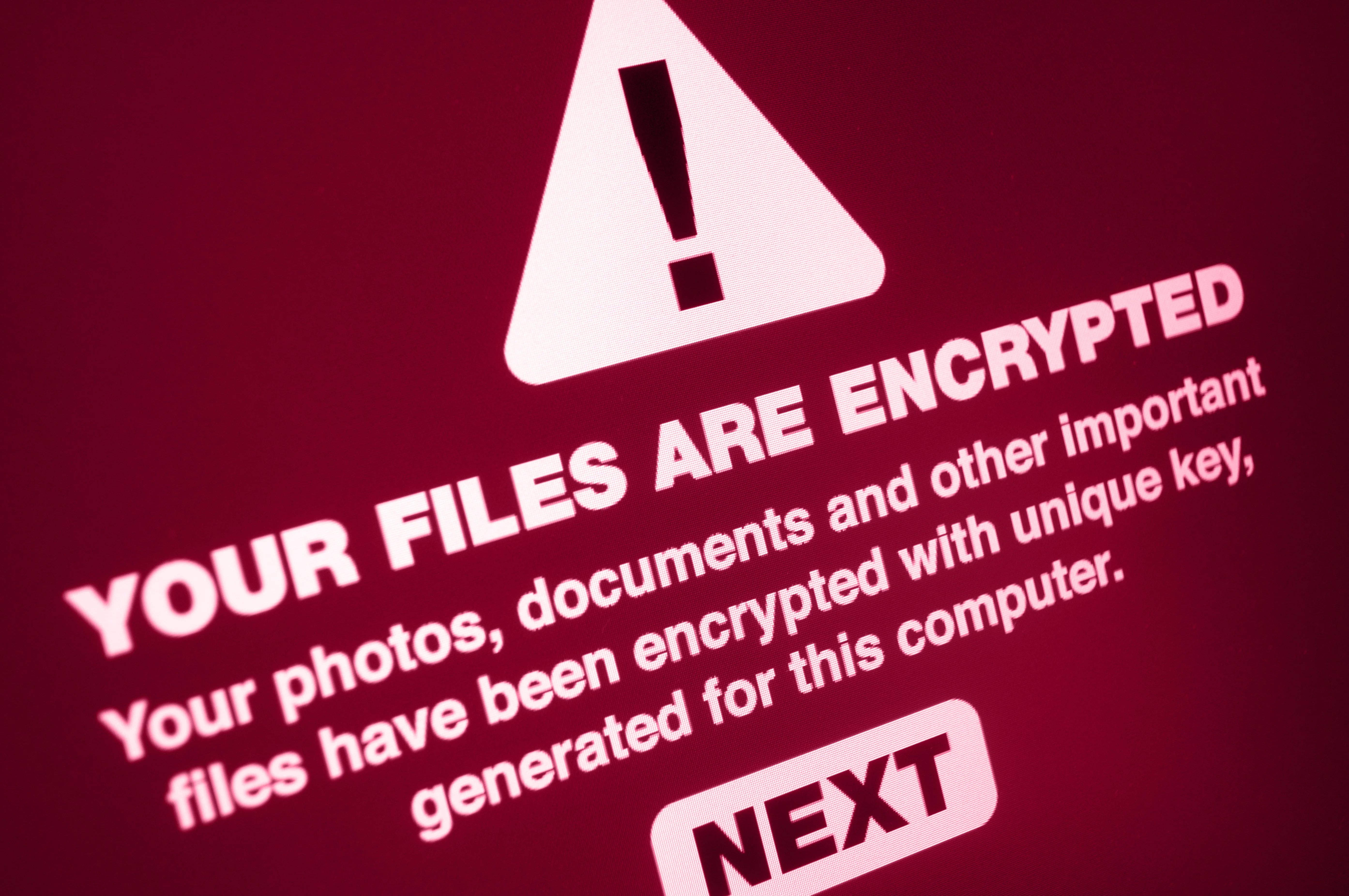 Create Security Awareness 
Make sure you have a business continuity and incident response plan and test it regularly to prepare for ransomware attacks. Moreover, the security layered approach involves the use of many security tools. such as; firewalls, anti-virus software, anti-malware software, spam filters, and cloud data loss prevention. Most experts recommend using a combination of tools so that in the event of a failure, backup protection is in place to alert your employees about the problem.   
Training Your Employees
Another way to protect your business from ransomware attacks is to educate your employees. Research shows that massive data attacks are simply the result of employees failing to identify ransomware attacks, and thus making it easier to hackers for implement their plans. Training your employees to identify potential ransomware attacks,such as; phishing scams and malicious links, is a very useful step to protect your business and data. So, be sure to train your employees regularly to identify and avoid ransomware attacks.
Confirm that all employees understand the warning indicators and what to do if they receive phishing communications. Remember, it's much easier to take the time to prevent ransomware attacks than to react to them. By educating employees about ransomware prevention; you can save time, resources, and potential downtime required to respond to attacks.
Don't Click On a Suspicious Link 
Nowadays, everyone has a click anxiety in the company. You should question all the links and attachments that appear on the screen. If an email, link, or any attachment is displayed, do not click until the sender can be verified. Malicious links can also be hidden in attractive anchor text, - Such as, the recipient may receive an email with a hidden link in "Your Trade Show Photo Gallery." Don't click. - However, please check the anchor text (on laptop or desktop) and then go to see the URL destination. If you don't think it's a reliable source, stay away.  
Backup of Your Data
In recent years, more and more ransomware attacks have become a business headline, and many companies are reconsidering the benefits of backup to protect their organizations from these growing threats. However, there are two types of backups. If you backup your data online, it could be hacked. On the other hand, local offline backups (backups that are stored in your organization's physical space but are not connected to your organization's electronic systems) are more secure and help you get back to normal faster if an attack occurs.
Do Not Share Personal Information
Phishing emails are generally tailored to specific employees to be more effective. Attackers can use social engineering techniques to obtain personal information and create these personalized spear-phishing messages. Teach your employees not to reveal personal information unless necessary. This includes posting information on social media platforms, which is based on the data of the employees of the target company.
Deploy Endpoint Security
As malware is becoming more and more sophisticated, so should the technologies used to combat it. Endpoint security is an important part of a layered defense plan - You'll need to utilize an advanced solution that effectively prevents ransomware and defends against the malware on top of limiting attack vectors that distribute it. Your security strategy must take all devices accessing your network into accounts, which means that all laptops, smartphones, and tablets must be protected. You should also consider strong authentication strategies and encryption for additional protection.
Keep Your Software Up-to-Date
Keeping your organization's security solutions up-to-date helps ensure the security of your equipment. In the absence of a patch, malicious actors can exploit vulnerabilities in your operating system, browser, antivirus tools, or other software programs with the help of exploit kits. These threats contain exploit code for known vulnerabilities that allow them to deliver ransomware and other malicious payloads. Therefore, you must ensure that your vulnerability management covers all connected software assets so that your security professionals can prioritize their remediation and mitigation efforts accordingly.
Commitment to cyber hygiene is critical to protecting your network. Prevention is the most effective defense against ransomware and it is essential to take preventive measures to protect it. Infections can be devastating to individuals or organizations, and recovery can be a difficult process that requires the services of reputable data recovery experts.
Do Not Reuse the Passwords
According to Verizon, stolen passwords can be sold on the dark web and are behind 81% of hacker-related data breaches. These "passwords for sale" come from previously forged credentials and hacked databases. Cybercriminals who purchase these lists use automated tools to hack into existing accounts. Even hashed passwords used for database violations can be cracked. Mandatory password reset also does not work, because many employees simply add an extra number or letter to the end of a previously used password. Corporate password policies must be implemented through a culture that understands the importance of security.
Policy for Patch Management
When there are flaws in the code of a software, malicious actors usually exploit the vulnerabilities. They often choose vulnerabilities in Microsoft Office files, JavaScript downloaders, and Windows script files (WSF) to attack. This is why it is essential to test and implement a patch management strategy (which lists guidelines and requirements for proper vulnerability management) at the time of release. Therefore, an automated patch management solution is your best choice in this regard.
The ransomware attack is not just terrible. It can be very expensive and time consuming. You'll need the services of highly trained professionals and advanced security technology to avoid ransomware attacks. This is where recognized companies such as Best Ransomware Recovery come in. In the event of an attack, their service level agreement guarantees that you will be back in business with your data in 3 hours. This is something that other organizations cannot offer. Furthermore, they are confident of giving you 100% data recovery within the above time period.