October 25, 2021 | Kevin Gates
Is Your Organization Vulnerable to Ransomware Attacks? A Few Questions to Ask Yourself
Ransomware is considered one of the greatest menaces on the internet.With every passing day, more and more cybercrime syndicates are turning to ransomware and fund their criminal activities. According to Forbes, these cybercriminals are more likely to target medium to small-scale organizations. Although, only the largest ransomware attacks make the news, however, the potential loss of ransomware to U.S. organizations is millions of dollars.
For instance, when an organization falls victim to a ransomware attack (in most cases because of unpreparedness), not only does its information end up in the clutches of the attackers, but it may also losereliable customers. Moreover, the organization has to deal with an estimated downtime of 21 days on average That sort of loss to enterprise security mostly cripples small and medium-scale organizations.
In the light of the aforementioned information, ask yourself how vulnerable your organization is to ransomware attacks. In order to strengthen your defenses against ransomware attacks, you need to have a multilayered strategy. If your organizational strategy is to rely on meager antivirus scans and the active sense of your users not to click or open suspicious emails, you are doing the least to fend off ransomware attacks. 
With all these details in mind, here are a few of the questions to ask in order to assess your organization's ransomware vulnerability. Your answers should make it obvious in which areas of business security systems you need to invest: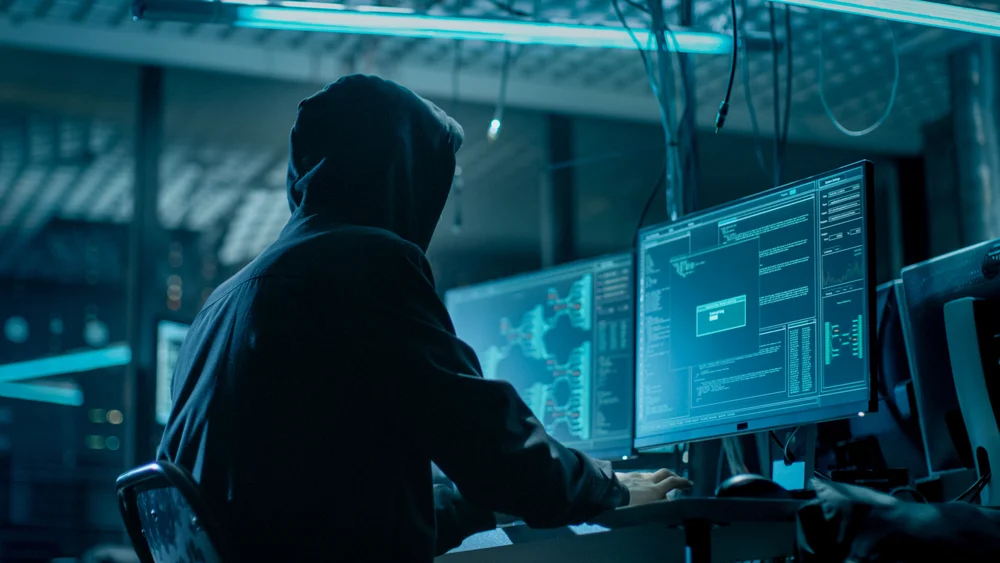 Are You Training Your Users About the Dangers of Phishing? 
According to a survey, 54 percent of responding MSPs indicated that spam/phishing scams (whether through fraudulent emails or being directed to fake websites) were the most common cause of ransomware infection in 2020. This is why phishing is considered one of the biggest security headaches for organizations and amongst the hardest to tackle. You need to invest in an education program that explains how these kinds of breaches or attacks occur, and, through regular training exercises, condition users to spot and report suspected phishing emails.    
Are You Backing up Your Organization's Data Regularly? 
One of the best techniques to ensure the invulnerability of your organization against malware attacks is backing up your data regularly. If you have backed up your data, system images, configurations, encrypted the data, and kept the backups offline, you will have a safe and easy way to recover your data in the event of ransomware attack. Also, verify the integrity of those backups and test the restoration process on a regular basis to ensure it is working. 
Does Your Organization Have Anti-phishing Email Security? 
Anti-phishing email security allows you to authenticate your emails. Deploying a policy-based email security system at the server level by using the best malware protection for business will defend against phishing as well as spam, viruses and other threats can serve as powerful anti-spam and anti-phishing measures. Furthermore, this email security solution should also encapsulate secure email inspection, cleansing, and management. 
Have Your Organization Deployed Endpoint Security with Specific Ransomware Protection? 
With the passage of time, malware threats are becoming more sophisticated and to counter them, our combating tools should also be ameliorated. Endpoint security is an integral part of layered defense strategy. Your organization needs to deploy an advanced solution that effectively helps prevent ransomware, defends against the malware and attack vectors that are used to spread this pervasive threat. Your business security system should ensure that all the devices connected with your organizational network should be fully protected to combat ransomware. 
Does Your Organization Have a Patch Management Policy? 
Malicious actors often exploit vulnerabilities when a released software's code is flawed. They often choose vulnerabilities in Microsoft Office files, JavaScript downloaders, and Windows Scripting Files (WSF) to carry out attacks. That's why testing and implementing a patch management policy (that lists the guidelines and requirements for the proper management of vulnerabilities) when they are released is imperative. So, an automated patch management solution is your best bet in this regard. 
Are Your Organization's Enterprise Security Solutions up to Date?   
Keeping your organization's enterprise security solutions up to date can help keep your devices secure. When your organization is committed to cyber hygiene and best practices, you will surely be able to protect your network. Prevention is the ultimate defense against ransomware and it is critical to take precautions for protection. Contrary to this, potential consequences of not installing security updates are damaged software, loss of data, or identity theft and it can be devastating to an organization, and recovery may be a difficult process requiring the services of a reputable data recovery specialist.  If your answer is no to any of the questions discussed earlier, your organization is vulnerable to ransomware attacks. To avoid a ransomware attack and turning those noes into yeses, you need services of the best malware protection for business and highly skilled professionals. This is where a reputable company like Best Ransomware Recovery comes in. Their service level agreement commits to have you back in business in 3 hours in the event of an attack. And that is something which no other organization offers. Also, they are confident to provide you 100% recovery of your data during the aforementioned time frame.